Team

Strategies

Additional Info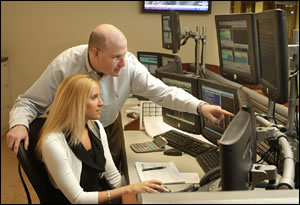 Sandler Capital Management ("Sandler") manages assets of approximately $850 million within its hedge fund portfolios. Sandler's clients include high net worth individuals, large family offices, fund of hedge funds, pension funds, endowments, and other institutions.
Sandler's core investment strategy is long/short equity which aims to achieve capital appreciation across shifting economic and market environments by focusing on secular growth businesses (long) and secularly challenged businesses (short). Sandler also manages a long/short credit strategy which aims to achieve capital appreciation as well as return from interest and dividend income. This strategy focuses on corporate credit opportunities and encompasses both long and short investments across the capital structure of companies.
At the core of our philosophy in both strategies is our belief that in-depth fundamental research and deep industry knowledge are the primary contributing factors to successful investing. Our approach relies on our assessment of the macro environment, identification of key themes and sector/industry trends, and company and security-level fundamental analysis to gauge investment potential, both long and short. Valuation analysis, through the use of a variety of methods, is an integral part of our security selection and portfolio construction process. We also utilize technical factors to corroborate our fundamental analysis.